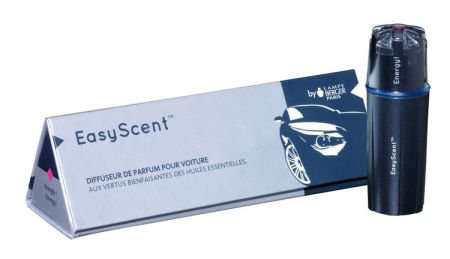 Lampe Berger Easyscent Car Diffuser Kit
Discover a pleasant and natural new way of enhancing the air quality in your car and reducing stress and travel sickness with lampe Berger's Easyscent car diffuser.The diffuser simply slots into the cigarette lighter, it diffuses its fragrance intermittently to avoid saturating the interior of the car and turns off automatically after 150 mins.
It has two speeds of fragrancing allowing you to choose the intensity of perfume you desire.
Available in 4 mood improving fragrances.