King Size Byzance Ivory Quilted French Bedding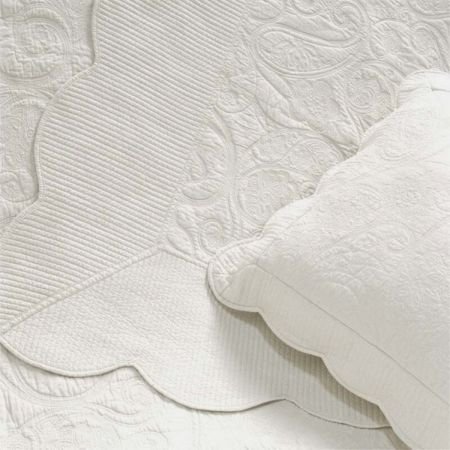 Add some French class to your bed with this scalloped, lighter weight, quilted bedcover, ideal for the warmer months. The set consists of a Kingsize cover and two 65 x 65cm pillow covers... for a perfect French look bed at a great price!
This product is currently out of stock.
You'll receive a one-time email when this product is available for ordering again.
We will not send you any other emails or add you to our newsletter.