Latte & Grey Polka Dot Oilcloth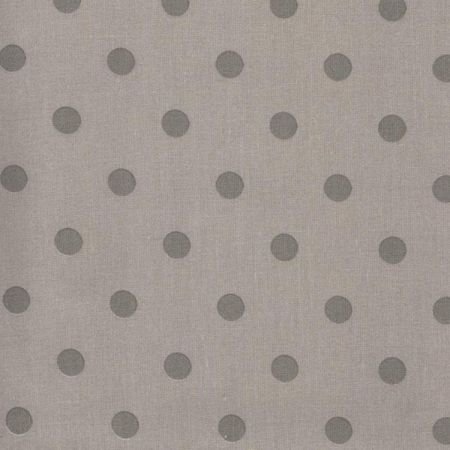 This quality oilcloth is perfect for protecting your table and easy to wipe away any spills or crumbs.
140cm wide. Just measure your requirement to the nearest half metre and add that as the quantity.
e.g if you need your cloth to be 250cm (2.5 metres) long, enter 2.5 quantity. The basket will calculate the price
Please note that cut lengths can not be returned.
Price: £10.00 / 0.5 Metre
This product is currently out of stock.
You'll receive a one-time email when this product is available for ordering again.
We will not send you any other emails or add you to our newsletter.