Set Of 5 Cockeral Storage Tins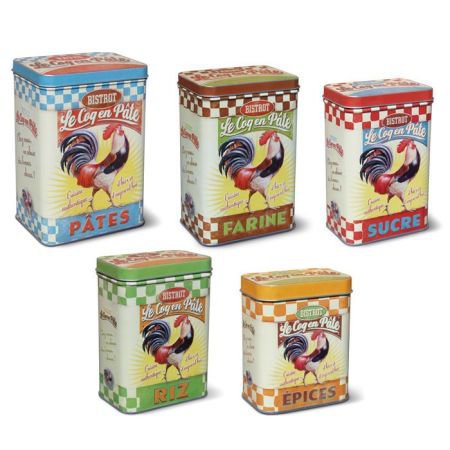 Store your dry foods in style with this set of 5 French retro storage tins.
Pates: 12.5 x 17.5cm 9cm deep
Farine: 11 x 16cm 7.5cm deep
Sucre: 9.5 x 14.5cm 6.5cm deep
Riz: 9 x 12cm 6cm deep
Epices: 7.5 x 9.5cm 5cm deep
This product is currently out of stock.
You'll receive a one-time email when this product is available for ordering again.
We will not send you any other emails or add you to our newsletter.