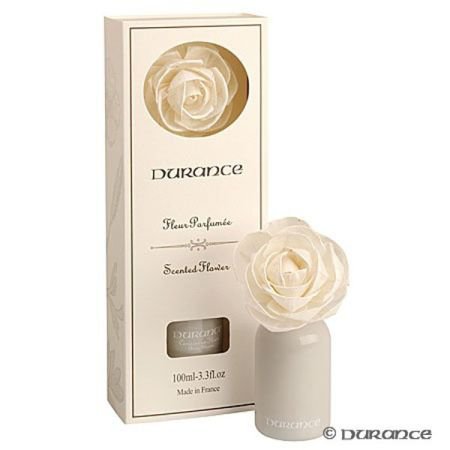 Rose Fragrance French Reed Diffuser
Looking for something more decorative than the standard reed diffuser, then look no further. Durance has developed this beautiful ivory rose that sits in an attractive opaque container. The flower's stem allows the natural, delicate rose perfume to gently diffuse through the flower.
Fragrance lasts 1-2 months. Refills can be purchased.