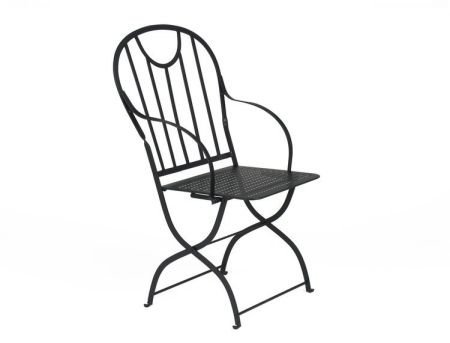 Pair Castille Plus Folding Armchairs
A traditional French design; this armchair with perforated seat is sturdy, stylish and practical.
H:91cm W:58cm D:50cm. Anti-corrosion treated. 3 year manufacturer guarantee.
Available in cedar green, willow green, linen (cream), fjord blue, white, russet and black. (shown in black) For further information on our garden furniture pleasese call us on 01543 481414.