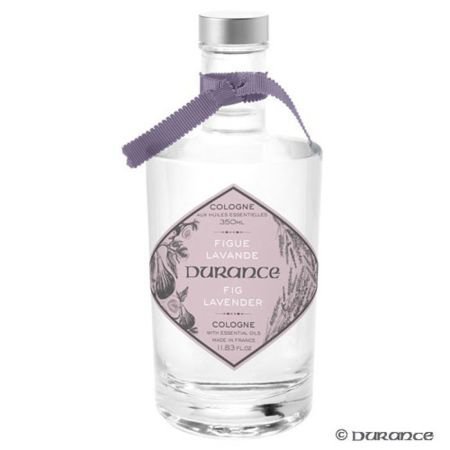 Durance Eau de Cologne - Fig and Lavender
40% Off to clear. Was £32 now £19.20. Hurry stocks low!
The french discovered the refreshing properties of eau de cologne years ago. This lovely Eau de Cologne from Durance uses the natural oils from Fig and Lavender and can be splashed on your body at any time of the day for a wonderfully refreshing experience! Comes in a beautiful 350ml glass bottle.