Taupe 5 Hook Hanger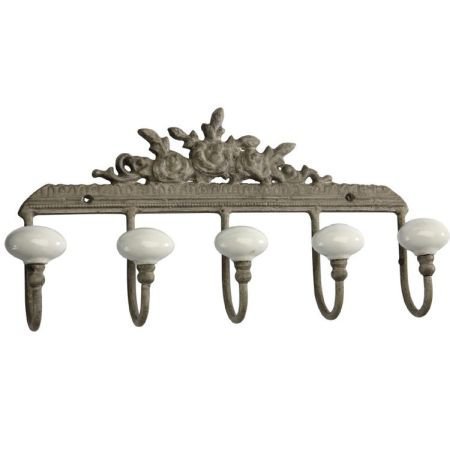 A typical French combination of metal and ceramic with the decorative top detail makes this small set of hooks very charming indeed. Great for hanging jewellery, scarves, towels or tea towels or anything else you care to hang!
25 x 13cm
This product is currently out of stock.
You'll receive a one-time email when this product is available for ordering again.
We will not send you any other emails or add you to our newsletter.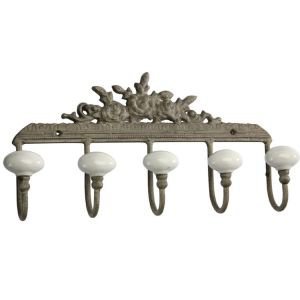 £19.99