Small Pleated Grey Dot Mini Shade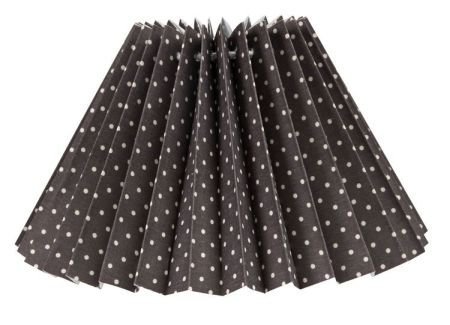 Perfect for wall lights or for a small lamp bases, this 14cm diameter lampshade features a dark grey and white polka dot design.
This product is currently out of stock.
You'll receive a one-time email when this product is available for ordering again.
We will not send you any other emails or add you to our newsletter.