Cafe Bistro Furniture Table Round 77cm diameter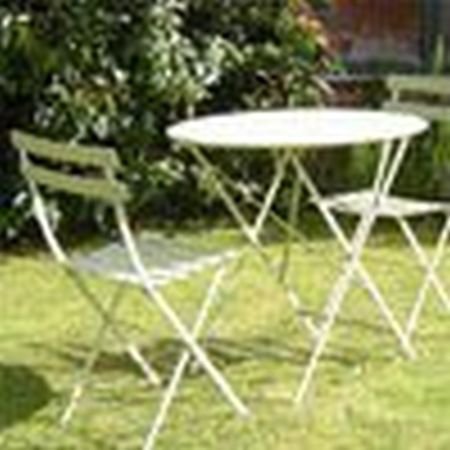 Perfect for 4 this folding bistro table can be left outside all year round. Available in cedar green, willow green, linen (cream), white and black... Comes with parasol hole and colour co-ordinated hole cover.
Made in France. Anti-corrosion treated.1 year manufacturer guarantee. For further information on our garden furniture and delivery costs please call us on 01543 481414.
This product is currently out of stock.
You'll receive a one-time email when this product is available for ordering again.
We will not send you any other emails or add you to our newsletter.