Mint Polka Dot Oilcloth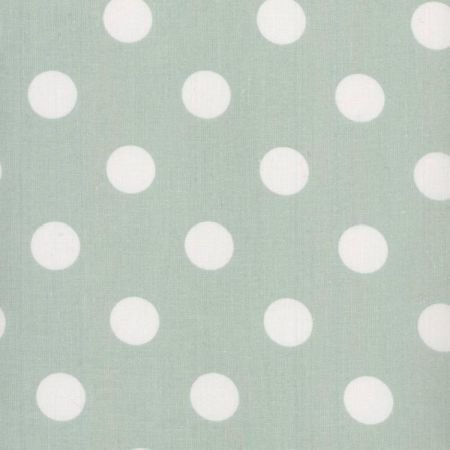 A chalky minty green polka dot oilcloth a great way to freshen up your kitchen table or why not use it to line drawers. Wipeable. 100% cotton backing.
140cm wide. Just measure your requirement to the nearest half metre and add that as the quantity.
e.g if you need your cloth to be 250cm (2.5 metres) long, enter 2.5 quantity. The basket will calculate the price
Please note that cut lengths can not be returned.
Price: £10.00 / 0.5 Metre