Outdoor Metal Roman Numeral Clock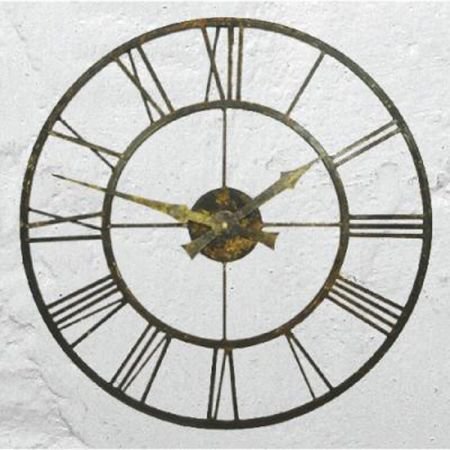 Looks great indoors or can be used outdoors, the open metalwork of this clock will be complemented by the background you place it on, brick, painted plaster or tongue and groove. A weathered finish for that vintage look. 70cm diameter.
This product is currently out of stock.
You'll receive a one-time email when this product is available for ordering again.
We will not send you any other emails or add you to our newsletter.