Set of 6 French Farmyard Coasters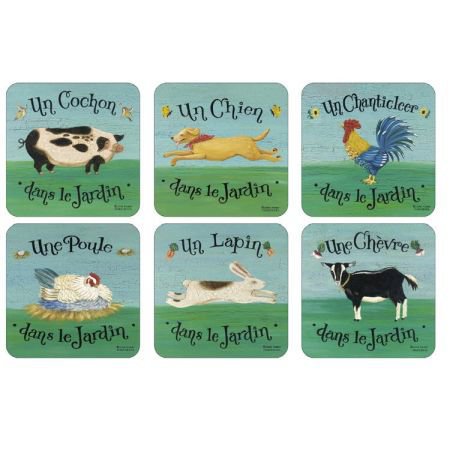 Brighten up your room with this fun selection of French Farmyard animal coasters. Hardwearing and durable this set of 6 coasters will protect your furniture from ring and heat marks. Boxed they may a perfect gift.
Size 10.5cm x 10.5cm (4" x 4"), wipe clean, hardboard- cork backed, heat resistant to 110ºC / 225ºF
This product is currently out of stock.
You'll receive a one-time email when this product is available for ordering again.
We will not send you any other emails or add you to our newsletter.

You may also like the following