Linen stripe monogram cushion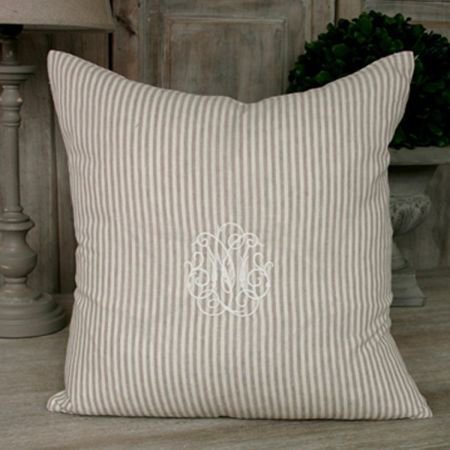 If you love neutrals then you will like this lovely pinstripe cushion that combines offwhite and linen and had an embroidered monogram detail. 45 x 45cm. Feather inner, removable cover.
This product is currently out of stock.
You'll receive a one-time email when this product is available for ordering again.
We will not send you any other emails or add you to our newsletter.