Linen Swan Design Bobble Cushion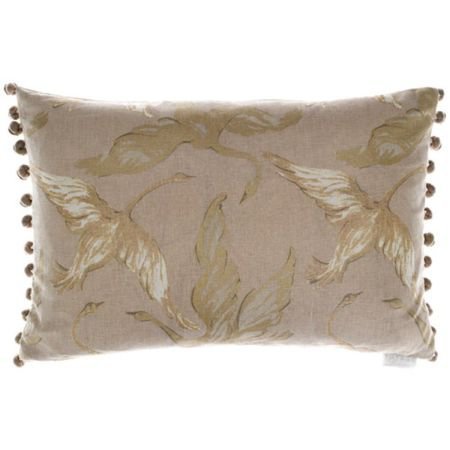 The soft shades of linen, ivory, and gold reflect the quality of this stunning swan design cushion. Reversible with a natural chenille/ velvet on reverse. 40 x 60cm. Feather inner. There is only one word for this cushion... stunning!
This product is currently out of stock.
You'll receive a one-time email when this product is available for ordering again.
We will not send you any other emails or add you to our newsletter.