Set of 6 French Wine Label Placemats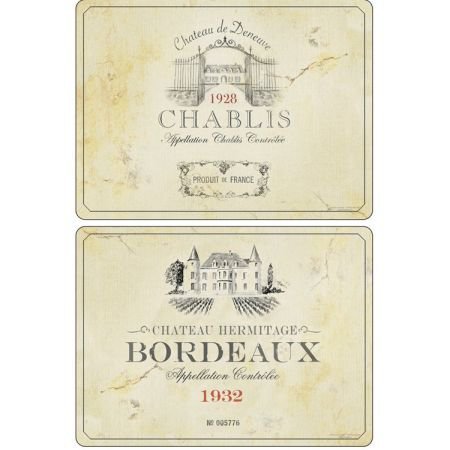 This timeless design is stylish enough for formal dining. Six mats in two classic designs.
Each mat is made from cork and eucalyptus wood from environmentally managed forests The mats have a protective finish to guard against scuff marks and stains and the edges are sealed to prevent the placemats from peeling. 30.5cm x 23cm
This product is currently out of stock.
You'll receive a one-time email when this product is available for ordering again.
We will not send you any other emails or add you to our newsletter.